NFT For Beginners: Pratical Guide to Create and Sell Non-Fungible Tokens (Paperback)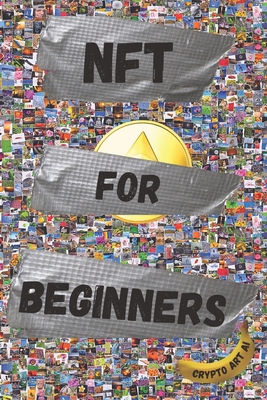 $11.54
Not available for purchase
Description
---
✓ Last update of the book content: 4 April 2021 (All issues reported in the March reviews have been resolved).

If you are looking to find out how to create your NFT without programming knowledge and earn from it, then keep reading.
I guess you are confused by the thousands of confusing information about the world of NFTs coming out of the media and you are afraid of missing this train reminiscent of Bitcoin's beginnings.
I understand you and I've been there myself, but I didn't give up and I've been studying a lot these months, gathering the key information you need to know about this world.
In this book you will learn the right knowledge regarding:
What NFTs are
Best NFT projects

How to create an NFT
Where you can sell your NFT
The step-by-step procedure (with screenshots) to sell the NFT you will create in the best marketplace
Future developments of NFTs.
There are rumors that it is difficult to create them and you need to be a computer genius.
I will show you clearly and practically how to understand the world of NFTs, create your own NFT and sell it on the right platforms.
Scroll to the top of the page and click the buy now button to enter in the Crypto Art World