Moleskine Cahier Journal (Set of 3), Extra Large, Squared, Persian Lilac, Frangipane Yellow, Peach Blossom Pink, Soft Cover (7.5 X 10) (Other)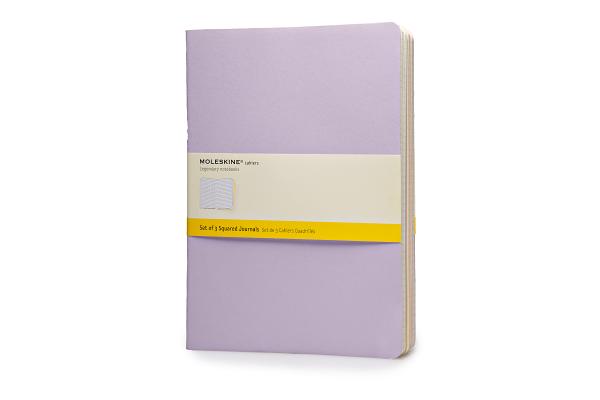 $19.95
Not available for purchase
Description
---
The Moleskine Cahier Journals are all-round light journals with cardboard writable covers. The journals are now offered in a trio of pastel colors: persian lilac, frangipane yellow, peach blossom pink, all in one pack. They can be customized with Moleskine pens. Includes the Moleskine history. With acid free paper and squared pages. Specifications:
- Layout: Squared Paper
- Dimensions: 7-1/2" x 10"
- Color: Persian Lilac, Frangipane Yellow, Peach Blossom Pink
- Pages: 120: last 16 Pages are detachable
- Flap with space for collecting loose notes.
- Paper Weight: 70 gsm/47 lb.; FSC Certified Paper; Acid-Free (pH Neutral)
- Set of 3.