El Dorado Freddy's: Chain Restaurants in Poems and Photographs (Paperback)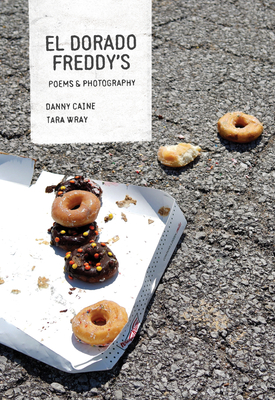 $20.00

Comes From Our Warehouse - Usually Ships in 3-10 Days
Description
---
A charming and accessible collection of poems dedicated to one of the most American of inventions--fast food.
El Dorado Freddy's may be the first book of fast-food poetry. In poems like "Olive Garden," "Culver's," "Popeye's Louisiana Kitchen," "Cracker Barrel," "Applebee's (after James Wright)," Caine--owner of the Raven Book Store in Lawrence, Kansas--"reviews" chain restaurants, bringing our attention to a slice of American life we often overlook, even though it's everywhere. Along the way, he touches on such topics as parenting, the Midwest, politics, and the pitfalls of nostalgia. Caine's wry, deceptively accomplished poems are paired with Tara Wray's color-drenched photos. The result is a literary yet goofy homage to American food and identity, set in a midwestern landscape dotted by the light of fast-food restaurants' glowing signs.
Perfect for those readers who love both poetry and Popeye's.