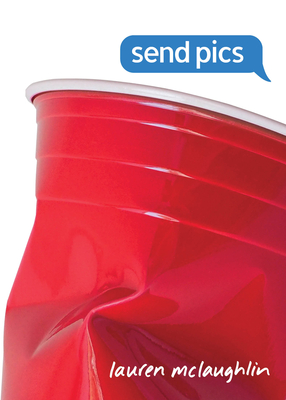 Staff Reviews
---
The young women at Jonesville High have been in awe and in fear of Tarkin Shaw, BMOC and accused sexual predator, for years. When Suze Tilman shows up in town, she and Nikki become fast friends. After an incident at a party, Suze starts dating Tarkin and pulling away from her new friends without explanation. Why has Suze thrown away her previous hatred for Shaw and what is really going on in their secretive relationship? This is a gripping tale of blackmail, assault, and victim shaming. It's a sad and accurate portrait of how young women are treated when they come forward against larger than life men. A must read for anyone with teenagers or the teens themselves, so we can all be better educated on how to handle the pressures of high school and taking ownership of our own bodies.
— From
Andi
Description
---
A gritty read for a woke generation. --KIRKUS
McLaughin's] best book yet. --BOING BOING
At Jonesville High, casual misogyny runs rampant, slut-shaming is a given, and school athletes are glorified above all else. Best friends Suze, Nikki, Ani, and Lydia swear they'll always have each other's backs against predatory guys--so when Suze suddenly starts dating wrestling star and toxic douchebag Tarkin Shaw, it's a big betrayal.
Turns out, it's not a relationship--it's blackmail. At first, Suze feels like she has no choice but to go along with it, but when Tarkin starts demanding more, she enlists the help of intelligent misfits DeShawn and Marcus to beat Tarkin at his own game. As Marcus points out, what could possibly go wrong?
The answer: everything. And by the time the teens realize they're fighting against forces much bigger than the Tarkin Shaws of the world, losing isn't an option.
About the Author
---
Lauren McLaughlin is the author of five novels, Cycler, (Re)Cycler, Scored, The Free, and the forthcoming Send Pics from Dottir Press. She has also written the children's picture books Wonderful You and Mitzi Tulane, Preschool Detective. Prior to her fiction career, she spent ten years as a screenwriter and movie producer. Her screenplay credits include Prisoner of Love, starring Naomi Campbell, Specimen, starring Mark Paul Gosselaar, and Hypercube. She also produced American Psycho, Buffalo 66, and several other feature films.