Officer Clemmons: A Memoir (Hardcover)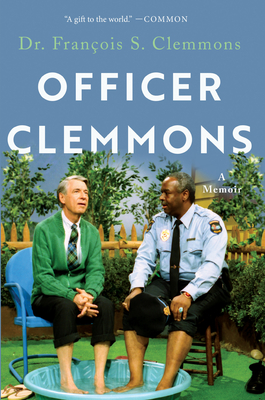 Staff Reviews
---
This is a very meaningful book to me, being raised on MR. ROGERS' NEIGHBORHOOD by parents who were also raised on the show. A frequent character in the neighborhood, Francois Clemmons had to overcome much adversity in his young life to get to that point. Born in the south and then a transplant to Ohio, Franc dealt not only with constant racism but also abuse from his conservative family who he knew he could not come out of the closet to. Through hard work he got through school when he met Fred Rogers, the man who would change his life forever. This is a very heartfelt, inspiring and touching memoir that any fan of the show should read, as well as anyone interested in music or civil rights.
— From
Carl
Description
---
The intimate debut memoir by the man known to the world as Mister Rogers' Neighborhood's Officer Clemmons, who made history as the first African American actor to have a recurring role on a children's television program.
When he created the role of Officer Clemmons on the award-winning television series Mister Rogers' Neighborhood, Fran ois Clemmons made history as the first African American actor to have a recurring role on a children's program. A new, wide world opened for Clemmons--but one that also required him to make painful personal choices and sacrifices. Officer Clemmons details Clemmons's incredible life story, beginning with his early years in Alabama and Ohio, marked by family trauma and loss, through his studies as a music major at Oberlin College, where Clemmons began to investigate and embrace his homosexuality, to a chance encounter with Fred Rogers that changed the whole course of both men's lives, leading to a deep, spiritual friendship and mentorship spanning nearly forty years.
From New York to Russia, Berlin to California, Grammy Award-winner Clemmons has performed for audiences around the world and remains a beloved figure. Evocative and intimate, and buoyed by its author's own vivacious, inimitable energy, Officer Clemmons chronicles a historical and enlightening life and career of a man who has brought joy to millions of adults and children, across generations and borders.