The Pit Boss Wood Pellet Grill Cookbook: 500 Quick, Savory and Creative Recipes for Fast & Healthy Meals (Paperback)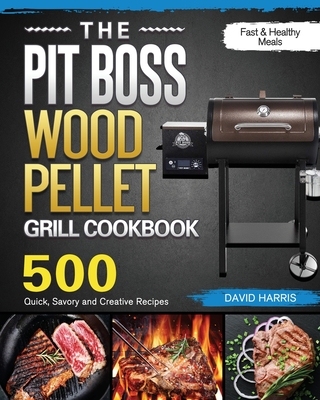 $28.94

Comes From Our Warehouse - Usually Ships in 3-10 Days
(This book cannot be returned.)
Description
---
Do you want to make flavorful recipes with your Pit Boss without spending a fortune? Now you can, with the help of this Traeger Grill & Smoker cookbook.
A "The Pit BossGrill & Smoker Cookbook " - one of my finest and most polished cookbooks yet.
Here is just a fraction of what's inside:
What is Pit Boss grill & smoker? And 3 reasons why you should choose it as your favorite cooking tool
What pellets should you use for different kinds of meats, and why?
Some of the best cooking practices I've personally used. Take them and implement
Do you need to take care of your Pit Boss? Here is how you do it step-by-step
Ready-for-you shopping list to have everything set up and ready for your most pleasurable meetings
Detailed and Easy-To-Understand Beef, Lamb, Pork, Chicken, Fish, and Vegetable recipes for the pleasure of you and your family
Much much more...
Get Your Copy Today