Michelangelo: Sculptor in Bronze (Hardcover)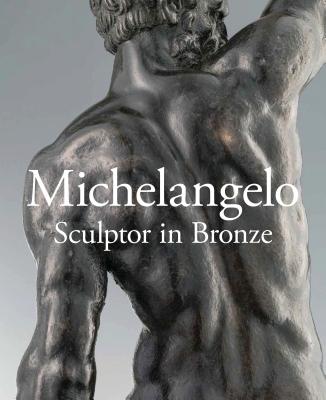 $95.00
Not available for purchase
Description
---
This book, the first comprehensive interdisciplinary account of Michelangelo's work as a sculptor in bronze, is the outcome of extensive original research undertaken over several years by academics at the University of Cambridge together with a team of international experts, directed by Dr Victoria Avery, a leading authority on the history, art and technology of bronze casting in Renaissance Italy.
The catalyst for this innovative project was the attribution to Michelangelo of the Rothschild bronzes – two extraordinary bronze groups of nude men on fantastical panthers – prior to their display at the Fitzwilliam Museum in 2015. First proposed by the distinguished Michelangelo scholar Professor Paul Joannides and validated by the wide-ranging research published here, the attribution to Michelangelo has now gained widespread acceptance.
As part of this pioneering project, Professor Peter Abrahams, the eminent clinical anatomist specialising in dissection, has carried out the first ever in-depth scientific analysis of the anatomy of Michelangelo's nude figures. Abrahams' findings have uncovered hitherto unrecognised features of Michelangelo's unparalleled mastery of the structure and workings of the human body that give the gesture and the motion of his figures their unique expressive force.
Enigmatic and visually-striking masterpieces, the Rothschild bronzes are the focus of this multi-authored, interdisciplinary volume that contains ground-breaking contributions by leading experts in the fields of art history, anatomy, conservation science, bronze casting and the history of collecting.
About the Author
---
Victoria Avery (BA, MA, PhD, University of Cambridge) has been Keeper of Applied Arts at the Fitzwilliam Museum, University of Cambridge, since 2010, prior to which she was Associate Professor in the History of Art Department, University of Warwick (2005 -10). She has researched, lectured and published extensively on Italian Renaissance sculpture, most recently co-authoring with Paul Joannides, A Michelangelo Discovery (2015).
She published on various aspects of the applied arts, including the co-authored Fitzwilliam Museum exhibition catalogue, Treasured Possessions from the Renaissance to the Enlightenment (PWP, 2015).
Praise For…
---
"This lavishly illustrated and scholarly book is ... fascinating reading." —Galleries
"'This book is a game-changer. It provides a completely new - and indeed long overdue - integrated interdisciplinary approach to Michelangelo studies.'" —Eike Schmidt, Director of the Uffizi, Florence