Rotten: Why Corporate Misconduct Continues and What to Do about It (Paperback)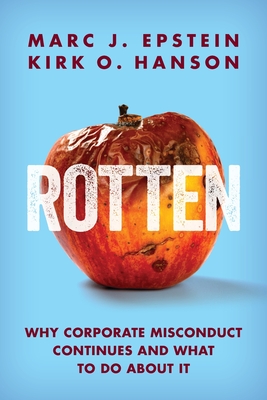 $12.95

Available to Ship From Our Warehouse
Description
---
An insiders' account of failed efforts to control corporate misconduct-and a forceful plan to do so.
Nothing anyone has done in the past 50 years has stopped, or even slowed, corporate misconduct. Business schools have required courses on ethics, regulators have implemented laws and levied fines, and journalists have exposed the scandals named names, yet misconduct continues. Why? Is it simply the case of a few bad apples? Or maybe it's a bad orchard? Two pioneers in the field of business ethics and social responsibility present an insider's account examining the systematic and individual failures resulting in some of the most brazen cases of corporate misconduct. Their deep dive reveals the root of the problem and poses a bold new approach for putting a stop to it-for good.
This book is a reckoning for every company, board member, and individual in a corporate leadership position.