Burning Evil Garments: Prayers That Destroy Evil Garments, Deliverance, Breakthroughs And God's Favour Into Your Life (Paperback)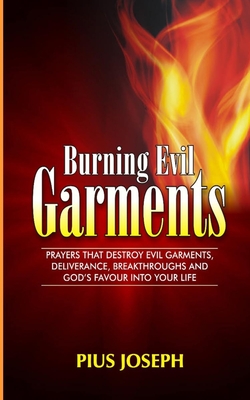 $10.34

Comes From Our Warehouse - Usually Ships in 3-10 Days
(This book cannot be returned.)
Description
---
Burn Evil Garments the Easy Way
You may not know this, but I want you to understand that you may be carrying this too on your life without knowing it? And what do I mean?
Evil Garment
There is no destructive way that the devil may use to place an embargo on your life, prevent you from becoming all that God wants you, keep you in frustration, and make people reject you than by putting an evil garment on your life.
Just as the physical clothing that you wear can attract kind comments such as you look gorgeous, you look good, and you look nice, that is how evil garments can attract other unwanted and evil things into your life. It does matter how best you are dressed on the outside physically if what you are carrying is an evil Garment, your life will continue to experience wrong things until the garment is set on fire.
In this book, I will teach you:
How to pray and burn all evil garments in your life.
I know that you want deliverance, just Click on the Buy Now with 1-Click