Bride of the Sea (MP3 CD)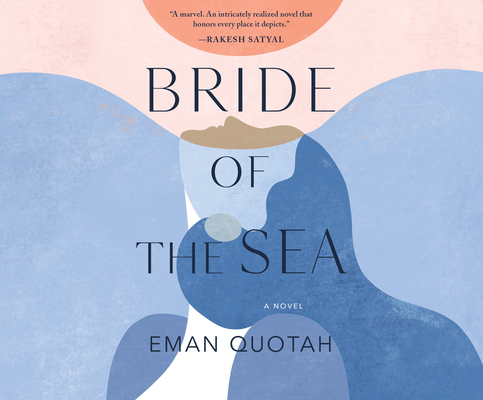 Email or call for price.
Special Order - Call 804-788-1594 or email info@fountainbookstore.com for availability
Description
---
During a snowy Cleveland February, newlyweds Muneer and Saeedah are starting their lives in America and expecting their first child. But Muneer harbors a secret: the word divorce has begun whispering itself in his ear. Soon, their marriage will end, and Muneer will return to Saudi Arabia, while Saeedah remains in Cleveland with their daughter, Hanadi. The more time she shares with her daughter, the more Saeedah wants to keep her close, and before long, her fear of losing Hanadi leads Saeedah to think that she and her daughter have no choice but to hide. Saeedah disappears with the little girl to build a new, secret life, while Muneer is left desperately searching for his daughter in a different country for years.The repercussions of this abduction ripple outward, not only changing the lives of Hanadi and her parents, but also their interwoven family and friends--those who must choose sides and hide their own deeply guarded secrets. And when Hanadi comes of age, she finds herself at the center of this conflict, torn between the world she grew up in and a family across the ocean. How can she exist between parents, between countries? This question lies at the heart of Eman Quotah's spellbinding debut about colliding cultures, immigration, religion, and family; an intimate portrait of loss and healing, and, ultimately, a testament to the ways we find ourselves inside love, distance, and heartbreak.