A Face on the Flag (Paperback)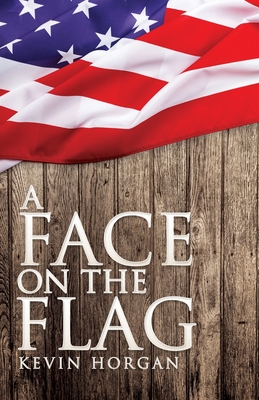 $16.99

Available to Ship From Our Warehouse
Description
---
"We told stories, some real whoppers. I would have preferred silence, but Billy and Arlo seemed to be competing for who had the best wind. Billy would sing his stupid ditty to the tune of the Star- Spangled Banner. The stories ran into each other and my mind drifted in between the words and images.
We spoke of moonshine and crazy women and good and bad commanders, corpsmen and kings. Rarely was anyone, from the DI to the commandant, just okay. Candidates and captains were either magnificent or awful. We spoke of friends and people we lost, and that those who left before us, regardless of the reason, were all heroic in their own way. No one plans to evaporate that day. I came to think only dull people walk away unscathed, that the great and noble always died young."
Follow Clem Reeger's journey of failure, friendship, challenge, and redemption.
FIFTY PERCENT OF AUTHOR ROYALTIES FOR ALL HIS BOOKS GO TO VETERAN SUPPORT GROUPS.
VISIT WWW.KEVINHORGANBOOKS.COM
Kevin Horgan served as an infantry officer in the USMC from 1979 - 1984. He published the historical novels The March of the 18th, A Story of Crippled Heroes in the Civil War in 2013, and The March of the Orphans And the Battle of Stones River in 2015. A Face on the Flag is his third book. He and his wife, Maureen, reside in Georgia.
Memento Lapsos Bellator: Remember the Fallen Warrior