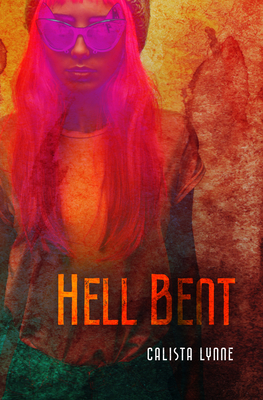 $17.95

Comes From Our Warehouse - Usually Ships in 3-10 Days
Staff Reviews
---
Jules is just your typical teen girl using a BuzzFeed article to summon a demon to take her to hell to bring back her favorite, and recently deceased, celebrity crush. What could possibly go wrong? Well, first off, she accidentally summons the wrong demon, Ash, and from there on things go hilariously off course. On her way to rescue her crush, Jules has to first rescue her demon companion- by trading the girl she might actually be falling in love with (which was news to her). Delightfully wicked, for fans of Lucifer and The Craft, and for every fangirl/fanboy/fanbody who would do anything for the object of their worship. Five snarky stars!
— From
Katie
Description
---
A young woman summons a demon to help find a dead celebrity crush only to learn that things in Hell are a lot hotter than she ever imagined.
Jules Tolliver has a completely sensible reaction to the death of her favorite movie star: she summons a demon named Ash to accompany her on an epic road trip through the afterlife to save her celebrity crush. But when the dynamic duo takes a hard left into Hell, they encounter the cheeky Fates along with a nasty horde of demons and monsters dead set on derailing their mission.
And then, of course, Ash is kidnapped because, Hell.
One backroom deal later, and Jules kidnaps a beautiful girl as payback for freeing Ash--which is awkward because Jules comes to the unexpected realization that she likes girls, and not just in a friendly way. Complications ensue when Faith, the beautiful girl, is left behind and our reunited dynamic duo continues their quest to rescue the dead celebrity crush and return him to the mortal plane.
But things don't always go as planned in Purgatory, especially when The Fates spring an unholy mission on you when you least expect it. And as Jules stands face-to-face at the convergence of morality, theology, and fan culture, the only question left for her to answer is whether or not she can find her Faith in the beautiful girl in the rearview mirror.
About the Author
---
CALISTA LYNNE is a novelist and theatre-maker currently based in New York City. She can usually be found drinking coffee and wearing pink. Other works by her include We Awaken, published in 2016.E-mail: officialcalista@gmail.com