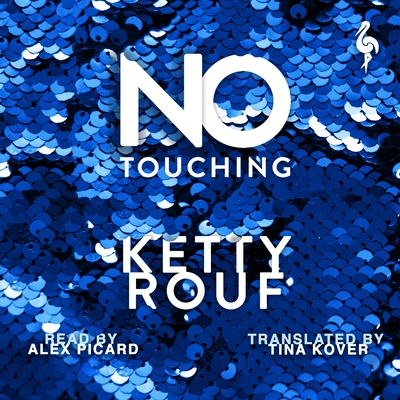 $17.00

Available to Ship From Our Warehouse
Staff Reviews
---
There are not enough words I can say that would describe my absolute love for this book. I haven't read something that captivated me with every word on every page in years, and this one did just that. In this short, yet incredibly powerful book we follow Josephine, a 35 year old teacher in France who drowns her everyday sorrows and anxieties in Xanax and erotic literature. By day she's a mundane philosophy teacher, but at night she awakens and begins to live as Rose Lee, her dancer alter ego. On the surface this may seem just like a book that follows a teacher living a double life, but that is only the beginning. Novels where we follow a woman learning to love herself and her body is not new, but this book makes it so fresh it felt like the first time ever reading something like this. The writing in this is something else, creating these explosive nightlife scenes one chapter full of neon colors and sparks, and then the next chapter will be her drab and colorless life as a teacher, all while never dropping the reader's attention. I don't think I will ever run out of things to talk about why I love this so much. The writing, character development, world building, pacing, every aspect of this book is perfect. The themes of freedom and embracing your femininity and sensuality are revamped and just so captivating to watch how it all plays out. My favorite book hands down of 2021, and now one of my favorite books of all time.
— From
Grace
Description
---
Prix du Premier Roman 2020
A story of liberation and a heartrending portrayal of a woman's sense of self, Ketty Rouf's extraordinary debut shatters tired prejudices about sex, women, and society.
Josephine teaches philosophy in a high school in Drancy, a suburb of Paris. Her life is a balancing act between Xanax, Propranolol and Tupperware lunches in the staff room. The directives of the National Education Board are increasingly absurd and intolerable and she follows them with playfulness at times and derision at others.
When, one evening, Josephine walks into a strip club on the Champs-Elys e, her life is completely overturned. There she learns a secret nocturnal code of conduct; she discovers camaraderie and the joys of female company; and she thrills at the sensation of men's desire directed toward her. Josephine, a teacher by day, begins to lead a secret existence by night that ultimately allows her to regain control of her life. This delicate balance is shattered one evening by an unexpected visitor to the club where she dances.