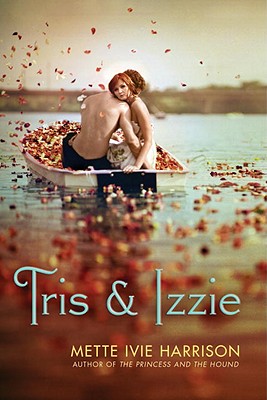 Description
---
" I don t want him to love me because of a potion, she said. "
Izzie loves Mark, and why shouldn t she? As the captain of the basketball team, he is kind and loving and he's everything she's ever wanted in a boyfriend. Her BFF loves . . . somebody, but she won t say who. So when a hot new guy, Tristan, shows up at school, who better for Izzie to fix up her friend LL1] with? And what better way to do it than with a love philtre?
But even the best of magic has a way of going awry and Izzie finds she's accidentally fallen in love with Tristan herself. And that's a problem. First of all, there's Mark. Second, Tristan comes with baggage like the supernatural creatures that keep attacking whenever he's with Izzie, and the fact that he comes from the place where Izzie's father was killed, years ago, by an enormous, evil serpent that's still around and it knows Izzie is out there.
Like Mettie Ivie Harrison's "The Princess and the Hound," praised by Orson Scott Card as powerful, surprising, moving, and deep a classic, "Tris and Izzie" rings the changes on a timeless legend, this time in a contemporary high school setting.
About the Author
---
Mette Ivie Harrison is the author of "The Princess and the Hound" and several other novels for young adults. She has a Ph.D. in German literature from Princeton University. She lives with her family in Utah. You can visit her online at www.metteivieharrison.com and www.trisandizzie.com.