Go Figure! New Perspectives on Guston (Hardcover)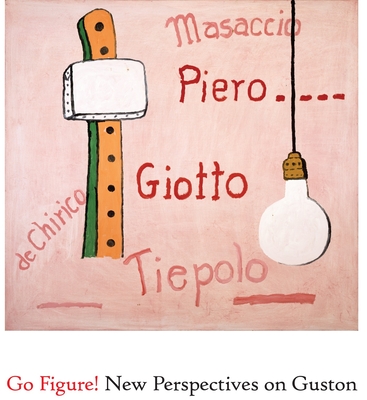 $60.00
Not available for purchase
Description
---
In the past few decades, several major exhibitions and scholarly publications have revisited the distinguished career of American painter Philip Guston (1913–1980), a fellow at the American Academy in Rome in 1949 and a resident there in 1960 and again in 1971. Once known as "Abstract Expressionism's odd-man out," a respected, but often misunderstood, member of the New York School, Guston is now celebrated for his magisterial paintings of the late 1960s and 1970s. Combining painterly virtuosity and narrative power, they cast a long shadow over the current landscape of contemporary art. In light of both a profusion of recent scholarship and the lasting currency of Guston's vision among artists working today, the time appears right to take stock of his career. To that end, the American Acaedmy in Rome organized a two-day conference with an international roster of critics and art historians to discuss the significance and critical fortunes of Guston's work, paying special attention to his life-long attentiveness to Italian art and culture. Emerging out of that symposium are the texts in Go Figure! They reflect a wide variety of perspectives, including reflections from leading specialists and several of Guston's longtime friends and collaborators, as well as those by younger scholars, who have paved new ground in recent studies of Guston's work. A conversation between Robert Storr and the artist Chuck Close, hosted by the Phillips Collection in 2011, yields further insights. This volume opens new avenues of inquiry complicating the conventional narrative about Guston's purportedly dramatic shift from abstraction to figuration unveiled at the Marlborough show in 1970. More than one hundred years after his birth, Guston continues to fascinate and challenge artists and scholars alike, perhaps more than ever before.
 
Contributors include David Anfam, Dore Ashton, Bill Berkson, Chuck Close, Kosme de Barañano, Barbara Drudi, Susan Behrends Frank, David Kaufmann, David Lewis, Ara H. Merjian, Achille Bonito Oliva, Christoph Schreier, and Robert Slifkin. The book includes 53 color and black and white images.
About the Author
---
Peter Benson Miller is Andrew Heiskell Arts Director at the American Academy in Rome. In 2010, he curated the exhibition Philip Guston, Roma at the Museo Carlo Bilotti—Aranciera di Villa Borghese in Rome, which then traveled to the Phillips Collection in Washington, D.C. 

Robert Storr is the Dean of the Yale University School of Art. He was the commissioner of the 2007 Venice Biennale. He is the author of numerous catalogs, articles, and books, including Philip Guston.
Praise For…
---
"A serious consideration of an often paradoxical painter, this collection contributes significantly to Guston's enduring legacy." —Publishers Weekly