The Nothing Man (Hardcover)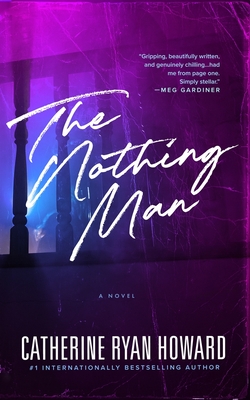 Staff Reviews
---
Jim Doyle has a secret. Eve Black is determined to bring that secret to the light.
Once known as the Nothing Man, the terrifying serial killer of Cork, Ireland, now Jim Doyle works as a security guard in a grocery store. Eve Black was the sole survivor of his last attack, one that left her mother, father, and younger sister dead. And now Jim is surrounded by Eve's best selling book about the Nothing Man, the one vowing to catch him.
Reminiscent of the Golden State killer, Howard delves into the mind of a man who was once an active serial killer, dispelling the myth that these men are too smart to get caught, too evil to be banished. She also leaves the reader stunned with some unexpected twists.
The audiobook is fantastic! Dual narrators, Alana Kerr Collins and John Keating, are excellent! Keating is a favorite narrator of mine, and he nails Jim Doyle. I was so engrossed with the audiobook, that it was a struggle to turn it off and go to work.
— From
Katie
Description
---
At the age of twelve, Eve Black was the only member of her family to survive an encounter with serial attacker the Nothing Man. Now an adult, she is obsessed with identifying the man who destroyed her life.
Supermarket security guard Jim Doyle has just started reading The Nothing Man--the true-crime memoir Eve has written about her efforts to track down her family's killer. As he turns each page, his rage grows. Because Jim's not just interested in reading about the Nothing Man. He is the Nothing Man.
Jim soon beings to realize how dangerously close Eve is getting to the truth. He knows she won't give up until she finds him. He has no choice but to stop her first ...