Gilles Deleuze's Empiricism and Subjectivity: A Critical Introduction and Guide (Paperback)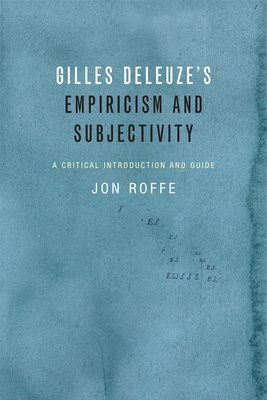 $34.94

Comes From Our Warehouse - Usually Ships in 3-10 Days
Description
---
Jon Roffe shows how Empiricism and Subjectivity is the precursor for some of Deleuze's most well-known philosophical innovations. For those already familiar with Deleuze, he emphasises its novelty within his corpus. And, for all readers, he shows how it outlines Deleuze's powerful and striking theory of subjectivity, and of philosophy itself.
Empiricism and Subjectivity is Gilles Deleuze's first book, and yet it is infrequently read and poorly understood. In fact, it constitutes a unique project in its own right, deserving of the same close study that is now widely given to other, more well-known works.
About the Author
---
Jon Roffe teaches philosophy at the Melbourne School of Continental Philosophy. He is the author of Gilles Deleuze's Empiricism and Subjectivity (Edinburgh University Press, 2017), Abstract Market Theory (Palgrave, 2015) and Badiou's Deleuze (Acumen 2012). He is the co-author of Deleuze's Philosophical Lineage II (Edinburgh University Press, 2019) and Deleuze's Philosophical Lineage (Edinburgh University Press, 2009), Practising with Deleuze (Edinburgh University Press, 2017) and Lacan Deleuze Badiou (Edinburgh University Press, 2013), and co-editor of a number of volumes on 20th-century French thought.