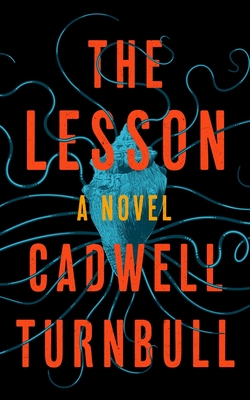 Staff Reviews
---
The Lesson is a spectacular first contact novel set in St. Thomas.  The Ynaa have been living among us for years, but have only recently made themselves known to humans.  They bring many gifts, but any resistance or aggression from the humans is met with wrath that is ruthless and out of proportion.  This is a complex, but easy-to-read novel that reminds me of Ursula K. LeGuin.  Issues of race and sexuality are dealt with a grace and intensity unusual in a debut novel, particularly from an author so young.  I was intensely moved by this story, completely swept up in it.  I can't wait to read more from this author!
— Kelly
Description
---
An alien ship rests over Water Island. For five years the people of the US Virgin Islands have lived with the Ynaa, a race of superadvanced aliens on a research mission they will not fully disclose. They are benevolent in many ways but meet any act of aggression with disproportional wrath. This has led to a strained relationship between the Ynaa and the local Virgin Islanders and a peace that cannot last.
A year after the death of a young boy at the hands of an Ynaa, three families find themselves at the center of the inevitable conflict, witnesses and victims to events that will touch everyone and teach a terrible lesson.