Sustainable Development and Innovations in Marine Technologies: Proceedings of the 19th International Congress of the International Maritime Associati (Hardcover)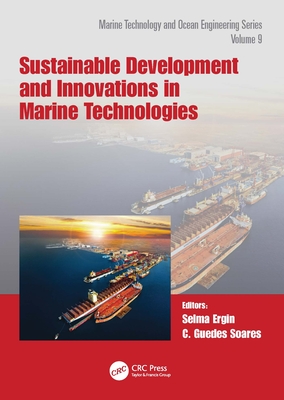 $275.00
Not available for purchase
Description
---
Sustainable Development and Innovations in Marine Technologies includes the papers presented at the 19th International Congress of the International Association of the Mediterranean (IMAM 2022, Istanbul, Turkey, 26-29 September 2022), one of the major conferences in maritime industry.
The Congress has a history of more than forty years since the first Congress was held in Istanbul in 1978. IMAM 2022 is the fourth congress hosted by Istanbul in its history. The IMAM congresses concentrate their activities in the thematic areas of Ship Building and Repair; Maritime Transportation and Logistics; Hydrodynamics, Marine Structures; Machinery and Control, Design and Materials; Marine Environment; Safety of Marine Systems; Decarbonisation and Digitalization; Off-shore and Coastal Development; Noise and Vibration; Defense and Security; Off-shore Renewable Energy.
Sustainable Development and Innovations in Marine Technologies is essential reading for academics, engineers and all professionals involved in sustainable and innovative marine technologies.