Environmental Pollution and Medicinal Plants (Paperback)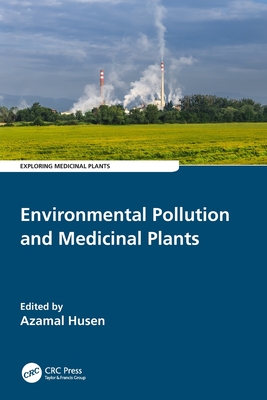 $71.44

Comes From Our Warehouse - Usually Ships in 3-10 Days
(This book cannot be returned.)
Description
---
Environmental Pollution and Medicinal Plants presents information on the impact of environmental pollution on the performance of medicinal plants at various levels including damage detection, adaptation, tolerance, and physiological and molecular responses.
This title draws attention not only to seeking new bioactive compounds for herbal drug preparation, but also on ensuring high standards of quality through evaluation of the chemical purity of medicinal plants growing under polluted conditions. It discusses the latest trends and responses of medicinal plants, indicating their tolerance and adaptation to environmental pollution. This book also focuses on secondary metabolites, phytochemicals, and bioactive compounds associated with medicinal plants growing in contaminated conditions.
This book will be indispensable for students and professionals working in the field of environmental pollution, medicinal plants, and herbal medicine, as well as for plant biologists, economic botanists, molecular biologists, and biotechnologists.
.
KEY FEATURES
Explains the global trend of environmental pollution and its impact on medicinal herbs with the help of clear text and attractive illustrations.
Provides a comprehensive overview of medicinal plants and their interaction with environmental pollution in terms of damage detection, repair, acclimation, tolerance, adaptation, and physiological responses.
Discusses the production of secondary metabolites, phytochemicals, and bioactive compounds (used for herbal drug preparation) in medicinal plants growing in the vicinity of contamination and pollution load.
Highlights opportunities and future challenges in omics studies on medicinal plants.
About the Author
---
Professor Azamal Husen (MSc from Hamdard University, New Delhi, and PhD from Forest Research Institute, Dehra Dun, India) is a Foreign Delegate at Wolaita Sodo University, Wolaita, Ethiopia. He has served the University of Gondar, Ethiopia, as a Full Professor of Biology, and worked there as the Coordinator of the MSc Program and as the Head of the Department of Biology. He was a Visiting Faculty member of the Forest Research Institute, and the Doon College of Agriculture and Forest at Dehra Dun, India. He has more than 20 years' experience of teaching, research, and administration.Dr Husen specializes in biogenic nanomaterial fabrication and application, plant responses to nanomaterials, plant adaptation to harsh environments at the physiological, biochemical, and molecular levels, herbal medicine, and clonal propagation for improvement of tree species. He has conducted several research projects sponsored by various funding agencies, including the World Bank, the Indian Council of Agriculture Research (ICAR), the Indian Council of Forest Research Education (ICFRE), and the Japan Bank for International Cooperation (JBIC).He has published over 150 research papers, review articles, and book chapters, edited books of international repute, presented papers at several conferences, and produced over a dozen manuals and monographs. He has received four fellowships from India and a recognition award from the University of Gondar, Ethiopia, for excellent teaching, research, and community service. An active organizer of seminars/conferences and an efficient evaluator of research projects and book proposals, Dr Husen has been on the Editorial board and the panel of reviewers of several reputed journals published by Elsevier, Frontiers Media SA, Taylor & Francis, Springer Nature, RSC, Oxford University Press, Sciendo, The Royal Society, CSIRO, PLOS, and John Wiley & Sons. He is on the advisory board of Cambridge Scholars Publishing, UK. He is a Fellow of the Plantae group of the American Society of Plant Biologists, and a Member of the International Society of Root Research, Asian Council of Science Editors, and INPST.Dr Husen is Editor-in-Chief of the American Journal of Plant Physiology. He is also working as Series Editor of 'Exploring Medicinal Plants', published by Taylor & Francis Group, USA; 'Plant Biology, Sustainability, and Climate Change', published by Elsevier Inc., MA 02139, USA; and 'Smart Nanomaterials Technology', published by Springer Nature Singapore Pte Ltd. Singapore.