Shadows Within (Shadowless #1) (Hardcover)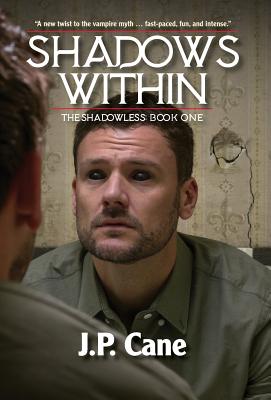 $27.99

Comes From Our Warehouse - Usually Ships in 3-10 Days
Description
---
Firefighter Reed Williams and his bride, Lily, are enjoying their long-awaited honeymoon in Paris. But bliss turns to agony when they're assaulted along the Seine and Lily is murdered.
Now Reed is plunged into a world of bloodlust and horror, led by a woman who offers immortality at the price of his humanity.
Nothing makes sense. Reed doesn't breathe, doesn't have a pulse, and doesn't even cast a shadow. His loss of Lily is all the more terrifying as he experiences visions of crows stealing his memories of her and all that he holds dear. Overwhelmed, he flees his relentless pursuers for home in Philadelphia.
Back in the States, he stumbles upon three unexpected allies, who, like Reed and his attackers, have non-beating hearts and shadowless bodies. The trio-a brilliant, but socially graceless linguistics professor; a grifting ladies' man without a past; and a penitent hitman trying to atone for the widows he's made-must pull Reed back from reckless despair and help him remember his heroic self in order to defeat those who want to claim his soul forever.