Philosophy of Existence (Works in Continental Philosophy) (Paperback)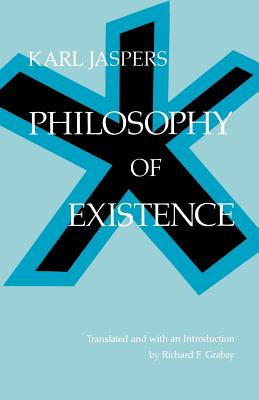 $26.20

Comes From Our Warehouse - Usually Ships in 3-10 Days
Description
---
Philosophy of Existence was first presented to the public as a series of lectures invited by The German Academy of Frankfurt. In preparing these lectures Jaspers, whom the Nazis had already dismissed from his professorship at Heidelberg, knew that he was speaking in Germany for the last time. Jaspers used the occasion to offer an account of the cultural and intellectual situation from which existentialism emerged as well as a summary of his own philosophy.
The book serves three purposes today: it brings the many strands of the existential movement into focus; it provides an overview of Jaspers's own philosophical position; and it demonstrates by example that philosophy need not be irrational, antiscientific, journalistic, or homiletic in order to be existential and
engag
. In this short book Jaspers provides a corrective for the popular view of existentialism as a pessimistic, irrationalist philosophy. He maintains that it is, rather part of mainstream of Western philosophy--the form that philosophy has taken in our day.
About the Author
---
Karl Jaspers (1883-1969)--founder of German Existentialism (Martin Heidegger) and a lucid and flexible intelligence in the service of a genuine and passionate concern for human life (William Barrett)--is one of the great thinkers of modern times. His many books--best known among them are The Great Philosophers, The Future of Mankind, and The Question of German Guilt--have been translated into every Western language.