Between Heidegger and Novalis (Studies in Phenomenology and Existential Philosophy) (Paperback)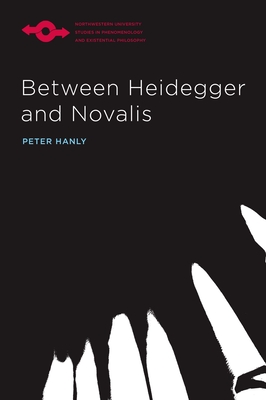 $43.69
Not available for purchase
Description
---
This book brings a central figure of the early German Romantic movement—the poet and philosopher Novalis—into dialogue with the work of Martin Heidegger. Looking beyond the question of direct influence, the book demonstrates that Novalis and Heidegger pursued complementary endeavors as thinkers of relation. Implicitly operative in their thinking, Peter Hanly argues, is an excavation of the Greek conception of harmonia found in the fragments of the pre-Socratic thinker Heraclitus. This is a conception that understands harmony not as concordance but as primal dissonance. It is this experience of harmonia, Hanly proposes, that allows both Novalis and Heidegger to think relation in terms of dynamic and contradictory energies of separation and convergence. Between Heidegger and Novalis thus is a study of the "in-between," associated in Novalis with energies of fertility and productivity and in Heidegger with energies of agonistic difference.
 
An entirely new approach to both Novalis and Heidegger, this book will interest scholars and students engaged with continental philosophy and the legacy of German Romanticism.  
 
About the Author
---
PETER HANLY teaches philosophy at Boston College.
Praise For…
---
"This book is more than a book—it is a work of thinking attentive to the relational force of existence, to the in-between acting rather as a verb than as substantive. Peter Hanly's study opens paths not only to read anew Novalis, Heidegger, and the relation between both but to think our present, so much in the need of poetical and philosophical precision in times of ambiguity and bare reasonings." —Marcia Sá Cavalcante Schuback, author of Time in Exile: In Conversation with Heidegger, Blanchot, and Lispector

"Peter Hanly's study of the relation between Heidegger and German Romanticism, especially Novalis, is unique in the range of themes it explores and in the profound reflections Hanly brings to bear on the sense and importance of this relationship. He weaves together in masterly fashion such themes as fecundity, metaphor, harmony, and pain; he shows also how Heidegger and Novalis take up and transform the thought of such philosophers as Fichte and Schelling. Hanly's book displays exemplary scholarship, while also embodying profoundly original philosophical thought." —John Sallis, author of Senses of Landscape