Museum Basics (Heritage: Care-Preservation-Management) (Paperback)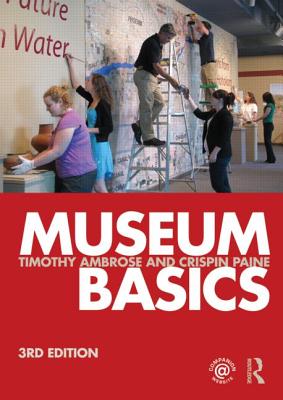 Description
---
Museums throughout the world have common needs and face common challenges. Keeping up-to-date with new ideas and changing practice is challenging for small and medium-sized museums where time for reading and training is often restricted. This new edition of Museum Basics has therefore been produced for the many museums worldwide that operate with limited resources and few professional staff. The comprehensive training course provided within the book is also suitable for museum studies students who wish to gain a full understanding of work within a museum.
Drawing from a wide range of practical experience, the authors provide a basic guide to all aspects of museum work, from audience development and education, through collections management and conservation, to museum organisation and forward planning. Organised on a modular basis with over 110 Units, Museum Basics can be used as a reference work to assist day-to-day museum management and as the key textbook in pre-service and in-service training programmes. It is designed to be supplemented by case studies, project work and group discussion.
This third edition has been fully updated and extended to take account of the many changes that have occurred in the world of museums in the last five years. It includes over 100 new diagrams supporting the text, a glossary, sources of information and support as well as a select bibliography. Museum Basics is also now supported by its own companion website providing a wide range of additional resources for the reader.
About the Author
---
Timothy Ambrose is an international consultant working in the field of museums and cultural heritage. He is a Fellow of the Society of Antiquaries of London and a Fellow of the Museums Association. He has particular interests in the role of museums in destination development and has published widely. Crispin Paine is a museums and heritage consultant, writer and lecturer. He is an Honorary Lecturer at the Institute of Archaeology, University College London, and a Fellow of the Museums Association. He has particular interests in local community museums and in the material culture of religion.