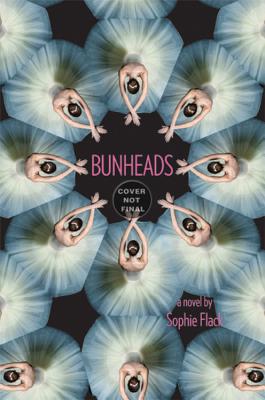 Description
---
A vibrant and absorbing novel about the competitive world of professional ballet, written by a former New York City Ballet dancer.

As a dancer with the ultra-prestigious Manhattan Ballet company, nineteen-year-old Hannah Ward juggles intense rehearsals, dazzling performances, and complicated backstage relationships. But when she meets a spontaneous and irresistibly cute musician named Jacob, her universe begins to change.

Until now, Hannah has happily followed the company's unofficial mantra, "Don't think, just dance." But as Jacob opens her eyes to the world beyond the theater, Hannah must decide whether to compete against the other "bunheads" for a star soloist spot or to strike out on her own.

Don't miss this behind-the-scenes look at the life of a young professional ballet dancer, written by an insider who lived it all.
About the Author
---
Sophie Flack danced with the New York City Ballet from 2000 to 2009. She lives and writes in New York City, and has contributed to theBoston Globe, theWall Street Journal, theWeekly Standard, O Magazine, and Ballet Review.Bunheads is her first novel.
Praise For…
---
"At turns riveting, hilarious and bittersweet,
Bunheads
provides a backstage pass into the world of elite New York City ballet dancers. I got swept up in their routines and habits, their triumphs and disappointments, and their deep friendships, which thrive even in the face of fierce competition. This is at once a romantic page-turner and a thoughtful exploration of just how much true artists are willing to give up for their art." —
J. Courtney Sullivan, NewYork Times bestselling author of Commencementand Maine
"A must-read for every young dancer! Sophie Flack takes us inside the world of the professional dancer, sparing nothing, and weaving a poignant, honest coming-of-age story that will keep you turning pages."
—
Davida Willis Hurwin,author of A Time For Dancing, an ALA Best Book for Young Adults
"A multi-layered and absorbing good read by a promising debut novelist."
—
Kirkus (starred review)
"Exhilaration and drudgery, passion and exhaustion, exist side by side for dancers in the exalted Manhattan Ballet, a world unto itself, which Flack (a former New York City Ballet dancer) brings vividly to life in this strong debut."
—
Publishers Weekly
"In
Bunheads
, author Sophie Flack takes readers into all the drama, camaraderie, disappointment, jealousy, exultation, and physical and emotional pain in the life of a corps ballet dancer for a prestigious New York ballet company. . . Ms Flack writes with absolutely authority about a lifestyle she herself lived for nine years, and about what happens when lifelong dreams collide with the needs of the heart. " —
Lurlene McDaniel, author of Breathless and A Rose forMelinda