Trance: A Novel (Paperback)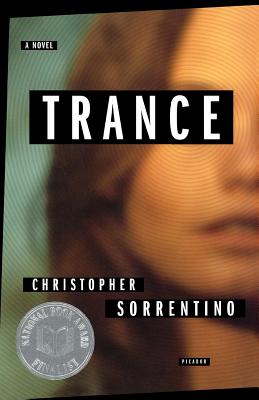 Description
---
2005 National Book Award Finalist for Fiction
A Los Angeles Times Book Review Favorite Book of the Year
A Publishers Weekly Top Ten Novel of the Year

It is 1974 and a tiny band of self-styled urban guerrillas, calling itself the Symbionese Liberation Army (SLA), abducts a newspaper heiress, who then takes the guerrilla name"Tania" and shocks the world by choosing to remain with her former captors. Soon most of the SLA are dead, killed in a suicidal confrontation with police in Los Angeles, forcing Tania and her two remaining comrades--the pompous and abusive General Teko and his duplicitous lieutenant, Yolanda--into hiding, where they will remain for the next sixteen months. These are the months of Tania's sentimental education.
About the Author
---
Christopher Sorrentino is the author of a previous novel, Sound on Sound. He has contributed fiction, essays, and criticism to The Baffler, Bookforum, Conjunctions, Fence, and McSweeney's, among other publications and is a contributor to Give Our Regards to the Atomsmashers: Writers on Comics. He lives in Brooklyn.
Praise For…
---
"Sorrentino's vision here is kaleidoscopic, eliding fluidly from individual to individual, taking on a wide array of points of view." —David L. Ulin, Newsday

"Trance is a work of startling insight, marvelously and masterfully evoking the grim stuff of true American nightmares." —Colson Whitehead, author of John Henry Days

"This sprawling work is so ambitious and irreverent that it doesn't fit easily into any genre. . . . Full of descriptions sublime in their precision . . . Trance is a pleasure to read--delightful and often funny." —Los Angeles Times

"Sorrentino has something of Don DeLillo's ear for American white noise--for the hiss and crackle that fills the country's derelict spaces." —The New York Times Book Review

"[Sorrentino] remains a virtuoso, and much of the success of this book is due to his writing skill. . . . [He] is an insightful, sensitive writer who makes you believe you're seeing what he's describing." —Harvey Pekar, The Baltimore Sun

"Big and ambitious . . . It's method and scope are breathtaking." —Salon.com

"Trance doggedly dismantles the pedestal of celebrity and myth." —The Village Voice