The Systems Work of Social Change: How to Harness Connection, Context, and Power to Cultivate Deep and Enduring Change (Hardcover)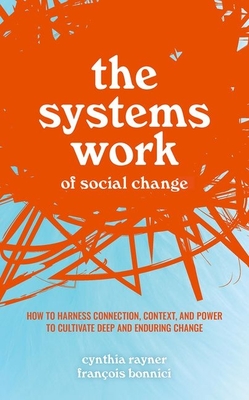 $43.75
Not available for purchase
Description
---
The issues of poverty, inequality, racial justice, and climate change have never been more pressing or paralyzing. Current approaches to social change, which rely on industrial models of production and power to solve social problems, are not helping. In fact, they are designed to entrench
the status quo. In The Systems Work of Social Change, Cynthia Rayner and Fran ois Bonnici draw on two hundred years of history and a treasure trove of stories of committed social changemakers to uncover principles and practices for social change that radically depart from these approaches. Rather than delivering solutions, these principles and practices focus on the process of change itself. Through rich storytelling and lucid analysis, Rayner and Bonnici show that connection, context, and power sit at the heart of the change process, ensuring broader agency for people and
communities to create social systems that are responsive and representative in a rapidly changing world. Simple yet profound, this book distills a timely set of lessons for practitioners, leaders, scholars, and policymakers.