The Human Predicament: A Candid Guide to Life's Biggest Questions (Hardcover)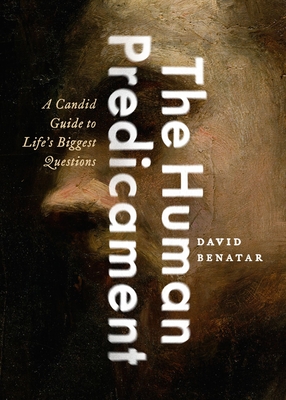 $28.95

Comes From Our Warehouse - Usually Ships in 3-10 Days
Description
---
Are our lives meaningful, or meaningless? Is our inevitable death a bad thing? Would immortality be an improvement? Would it be better, all things considered, to hasten our deaths by suicide? Many people ask these big questions -- and some people are plagued by them. Surprisingly, analytic
philosophers have said relatively little about these important questions about the meaning of life. When they have tackled the big questions, they have tended, like popular writers, to offer comforting, optimistic answers. The Human Predicament invites readers to take a clear-eyed and unfettered
view of the human condition. David Benatar here offers a substantial, but not unmitigated, pessimism about the central questions of human existence. He argues that while our lives can have some meaning, we are ultimately the insignificant beings that we fear we might be. He maintains that the quality of life, although less
bad for some than for others, leaves much to be desired in even the best cases. Worse, death is generally not a solution; in fact, it exacerbates rather than mitigates our cosmic meaninglessness. While it can release us from suffering, it imposes another cost - annihilation. This state of affairs
has nuanced implications for how we should think about many things, including immortality and suicide, and how we should think about the possibility of deeper meaning in our lives. Ultimately, this thoughtful, provocative, and deeply candid treatment of life's big questions will interest anyone who
has contemplated why we are here, and what the answer means for how we should live.

About the Author
---
David Benatar is Professor of Philosophy at University of Cape Town, South Africa. He is the author of Better Never to Have Been: The Harm of Coming Into Existence (2006) and Debating Procreation: Is it Wrong to Reproduce? (2015).