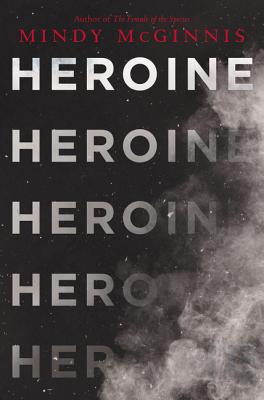 Staff Reviews
---
Mickey is a teen athlete and a star on her softball team when she and her best friend get in a car accident that changes their lives. Mickey is able to justify her use of painkillers to mask the pain of her recovering injuries but that use quickly turns to abuse as she uses the drugs for the painful shyness she also deal with. As the prescribed pills get harder to get, she turns to the fast, easy, and dangerous high of the needle. Her old friends drift away and she's surrounded with a new circle who help her descent into addiction. This story is a powerful illustration of how easy it is to go from proper prescribed use of meds to the dangerous abuse of street drugs. This heartbreaking tale will stick with you long after the book is done.
— From
Andi's Picks 2019
Description
---
An Amazon Best Book of the Month! A captivating and powerful exploration of the opioid crisis—the deadliest drug epidemic in American history—through the eyes of a college-bound softball star. Edgar Award-winning author Mindy McGinnis delivers a visceral and necessary novel about addiction, family, friendship, and hope.
When a car crash sidelines Mickey just before softball season, she has to find a way to hold on to her spot as the catcher for a team expected to make a historic tournament run. Behind the plate is the only place she's ever felt comfortable, and the painkillers she's been prescribed can help her get there.
The pills do more than take away pain; they make her feel good.
With a new circle of friends—fellow injured athletes, others with just time to kill—Mickey finds peaceful acceptance, and people with whom words come easily, even if it is just the pills loosening her tongue.
But as the pressure to be Mickey Catalan heightens, her need increases, and it becomes less about pain and more about want, something that could send her spiraling out of control.
About the Author
---
Mindy McGinnis is the author of Not a Drop to Drink and its companion, In a Handful of Dust, as well as This Darkness Mine, The Female of the Species, Given to the Sea, Heroine, and the Edgar Award–winning novel A Madness So Discreet. A graduate of Otterbein University with a BA in English literature and religion, Mindy lives in Ohio. You can visit her online at www.mindymcginnis.com.
Praise For…
---
"Intense pacing propels the gripping story... This powerful, harrowing, and compassionate story humanizes addiction and will challenge readers to rethink what they may believe about addicts. From the horrific first line to the hopeful yet devastating conclusion, McGinnis knocks it out of the park."
— School Library Journal (starred review)

"A compassionate, compelling, and terrifying story about a high school softball player's addiction to opioids. The writing is visceral, and following Mickey as she rationalizes about her addiction is educative and frightening. A cautionary tale that exposes the danger of prescription medications by humanizing one victim of America's current epidemic."
— Kirkus Reviews (starred review)

"[A] realistic portrayal of how easy it is to develop an opiate addiction and the very real consequences of addiction. A timely and important message for teens everywhere."
— ALA Booklist

Praise for The Female of the Species: "[A] gripping story that should be read and discussed by teens, as well as those who work with them."  
— Booklist (starred review)

"Each word has been specifically chosen, each character superbly and humanly sculpted, the plot line masterfully completed. McGinnis plays with the readers and they are at her mercy."
— Voice of Youth Advocates (VOYA) (starred review)

"McGinnis gracefully avoids the pitfalls of creating a teenage vigilante, instead maintaining a sense of piercing realism."
— Publishers Weekly (starred review)

An unflinching look at rape culture and its repercussions."
— Kirkus Reviews (starred review)

"This is an astoundingly dark but beautifully written tragedy."
— School Library Journal (starred review)

"[I]t's raw. Not "raw for YA." Real-deal raw. And violent. And unforgettable. McGinnis explores both and she goes there in a way no one really has before in YA."
— The Globe and Mail

"Your heart may still be pounding after you've finished this book."
— New York Times Book Review

Praise for This Darkness Mine: "Rich imagery and a ruthless protagonist propel the novel forward to its shocking, ominous conclusion."
— Booklist

Praise for A Madness So Discreet: "McGinnis excels at rich character development; every person readers meet makes a dramatic impact on the story and on Grace."
— School Library Journal

"McGinnis can surely tell a story."
— USA Today

Praise for Not a Drop to Drink: "The intensity of action moves the story forward, but not at the expense of character development. The honest and hopeful ending-while not 'happily ever after'—will resonate with readers and leave them asking for more."
— Voice of Youth Advocates (VOYA)

"Those in search of fierce female survivalist characters need look no further than this."
— Booklist